October 3, 2021
3 STEPS TO GETTING DENTAL IMPLANTS…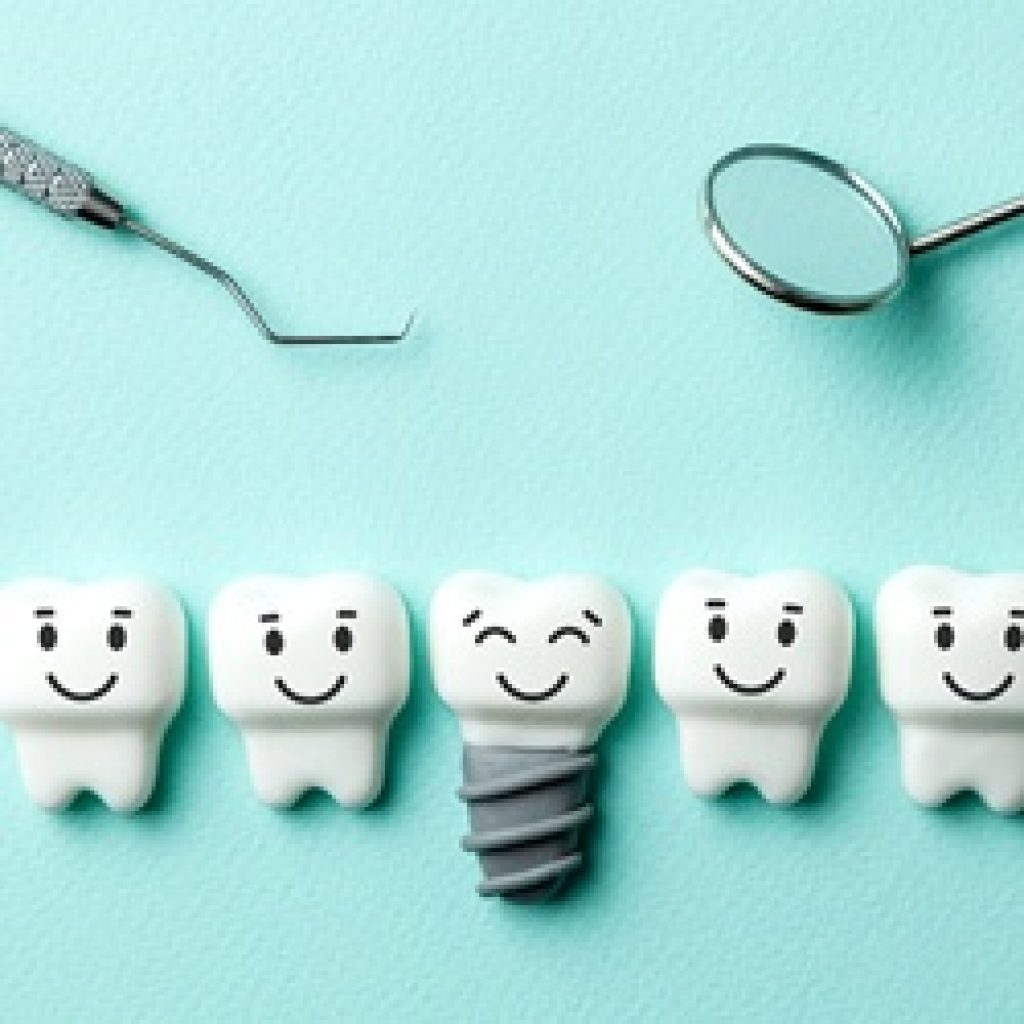 Once you have finished your initial consultation and have decided on a dental implant type you'll begin a three-step process. San Marcos Dental Center assures your comfort and peace of mind throughout. Giving you a choice of anesthesia services is part of our commitment to offering the best dental implants Long Island has available. If you are apprehensive about dental visits, we'll keep you as comfortable as possible during your dental implant surgery.
The original tooth has been removed, and you are ready to have it replaced.
Step 1 – Surgery Implant
A short dental surgery at our office, our dentists will surgically place the dental implant in your upper or lower jaw. It will require some light drilling because the implant must fit firmly into the jawbone. The dental implant itself functions like the root of a tooth. Accurately placing the dental implant is where the experience and expertise of the dental implant specialist does factor in. The mouth has so many nerves, and a successful dental implant placement must avoid damaging the nerves as the dental implant passes into. It does require expert knowledge of the mouth and jawbone. Once the surgery is complete, and the implant has been placed, a healing cap goes on top for protection during step 2. Depending on your circumstances, bone grafting may be required. It occurs either during implant placement or before. In either case, you'll know in advance, and the bone augmentation will be part of your treatment plan.
Step 2: Recovery / Fusing
As dental implants heal they need to fuse to the jawbone. .After your dental implant is surgically placed, it is now time for healing and the recovery process. It is a vital part of the dental implant procedure steps. You need to let the jaw bone grow around the implant in a natural process called osseointegration. It takes some time but is how a dental implant becomes so strong and why implants are the best and most effective tooth replacement option.
Osseointegration is a medical term to describe how the implant fuses to the jaw bone. When complete, the bone locks the implant in place by growing around it to reinforce it, the same as your natural teeth.
This process may take several months. But don't worry because the healing cap will protect the implant as it heals and you'll have a temporary crown on top, so it doesn't look like you have a missing tooth. Once its healing is complete, it's time for step 3.
Now it is time for the step you've been waiting for! Your dentist will attach a custom crown that will look, feel, and function as your new tooth. If you are replacing several teeth or a row of teeth.
What is most vital for you about this step is that you will leave the office with a beautiful new tooth or teeth. No one except you will know that you lost a tooth in the first place. If the tooth is in front, your smile will be restored, and if it is in the back, your chewing ability will be back to normal. The implant placement and tooth replacement are complete. Congratulations!